Hey everybody,
Today is going to be a very busy day for us, as we're busting 5 cases of Topps Series 2 wide open!  We likely won't have time to post all the goodies here as we go, but if you follow us on twitter, you can see all the biggest and brightest and bestest cards we find right away.
If any of you are interested in purchasing anything from us, whether it's a team set, inserts, SPs, autos, relics, full sets (330 & 660), please drop us a line via email.  Let us know what you want to watch for as we open and we'll give you the first crack at it!
The sooner the better, because we'll be posting just about everything right away.  Speaking of ebay:  you can follow our auction action at our ebay store right here.
As if that weren't enough, we have a contest ending tonight at midnight CST.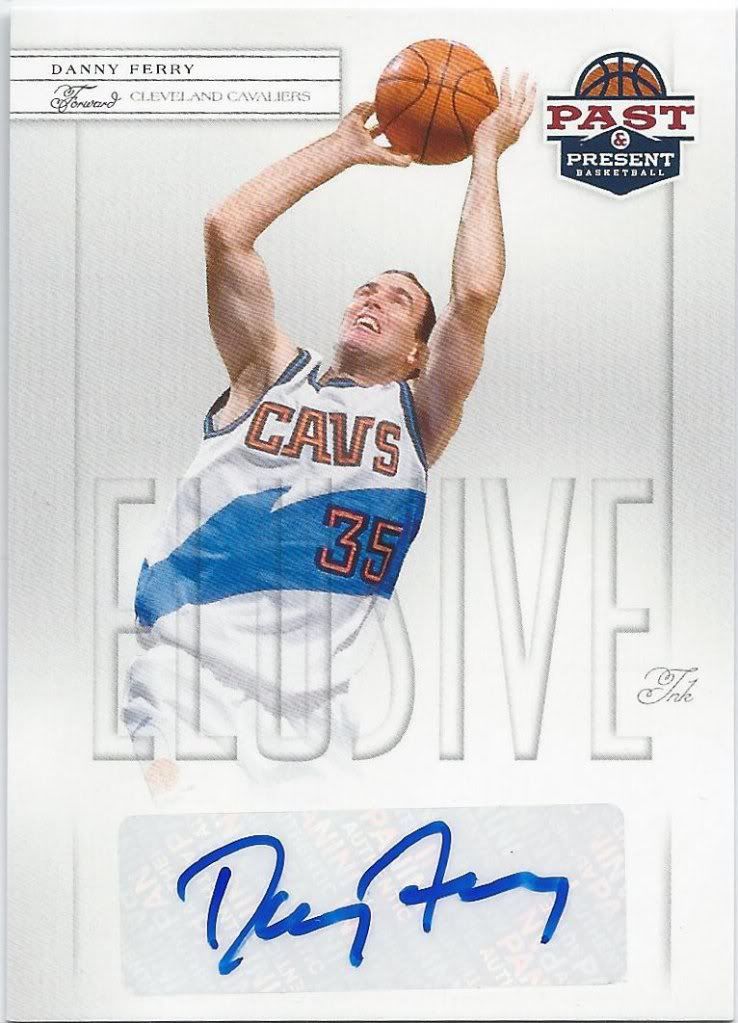 If you want your chance to win a free Elusive Ink Danny Ferry auto from Panini Past & Present Basketball, just leave a comment on the review with who you think will win the NBA finals, who will be the Finals MVP and the total combined score for the clinching game.  Smart players will wait until the Spurs/Thunder game ends since the possible teams could be down to three if my boy Durantula does what he does.
Easy right?
We'll be back soon with a formal Series 2 box break video, review, and 5-case recap.  Oh, and all kinds of other stuff. Never a dull moment at "The Gum!"